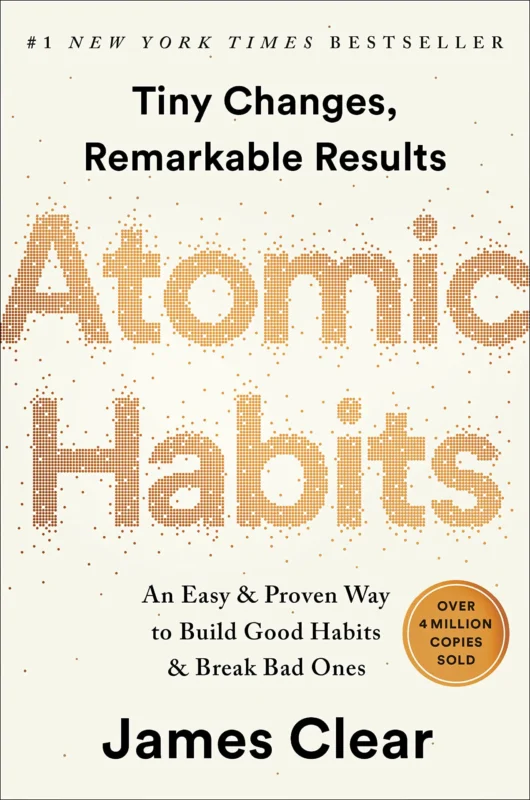 10$-15$
eBook:
9.99$
Audiobook:
9.99$
Why is it so difficult to form good habits?
⦁ Conditioning
Through conditioning, habits are formed. In practice, we tend to repeat gratifying actions until they become habitual. As an infant, you would have, for instance, sucked your thumb to soothe yourself. This relaxing sensation was the rewarding outcome that prompted you to repeat the behavior. This is why it can be so challenging to replace poor habits with good ones.
Fortunately, conditioning can also be used to develop beneficial habits. Adults can indulge in habits such as going for a morning run since the endorphin rush makes them feel more productive.
About the Book
Review of Atomic Habits
We need to find what works to change our behavior. However, there are a few scientifically proven tactics that we should all try first. Atomic Habits is a comprehensive, entertaining, and easy-to-understand overview of those tactics. I think it's a great place to start if you want to learn about the Habit science.
About the Author
James Clear is a writer who focuses on habits, decision making, and lifelong learning. He is the writer of the New York Times best-selling book Atomic Habits. Over eight million copies of the book have been sold globally, as well as being translated in 50+ languages.
About His Book
The book is about more than just developing and maintaining positive behaviors. Clear flips each of the above tactics to illustrate how to overcome undesirable behaviors as well.
In either case, repetition is essential for mastering productivity and self-actualization. This is when the 'atomic' shift comes into play. Clear contends that meaningful change is achieved through showing up day after day, time after time; by eating small bites rather than large chunks:
"Can one small adjustment change your life?" It's unlikely you'd say that. What if you created another? What about another? You will have to confess that one minor alteration changed your life at some point."
Disclosure of Material Connection: Some of the links in the page above are "affiliate links." This means if you click on the link and purchase the item, I will receive an affiliate commission. I am disclosing this in accordance with the Federal Trade Commission's
16 CFR, Part 255
: "Guides Concerning the Use of Endorsements and Testimonials in Advertising."